This option is applicable for all F-Series Mini's. This upgrade adds the limiter function in addition to cruise control.
If your vehicle is not factory fitted with multi function steering wheel buttons, this upgrade will also add this in addition (free of charge).
As you can see, BMW blanks off the button space on some vehicles where you would expect to find the cruise & multi function buttons.
Just to make things clear, this does not track the vehicle in front to maintain a distance. The braking side of this system maintains your set cruise speed when going down a hill.
The original switch pack is removed and upgraded with a brand new Genuine Mini part and steering wheel wiring, the car is then coded to accept the newly installed option.
We only use new genuine Mini parts for the conversion so this should not have any affect your vehicle's warranty.
This can be removed and returned to standard at the end of a lease if you desire, leaving no trace of the upgrade.
We are based in Reading, Berkshire. This is not a service that we offer remotely. We can however complete this conversion within a working day.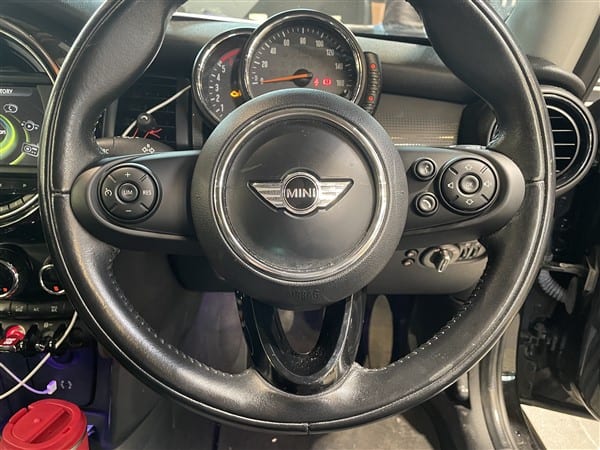 The cost of the complete upgrade is £460 inc VAT.