BMW Key Remote E60 E87 E90 Supply and Coding
Ordering a replacement key from a dealer is a troublesome, overly complicated process with average 2 day wait time.
At Grosvenor Motor Company we can supply and programme (code) a replacement remote control to your vehicle. This allows your to start the car and use the remote control to lock and unlock. We are proud to offer this unique service whilst you wait!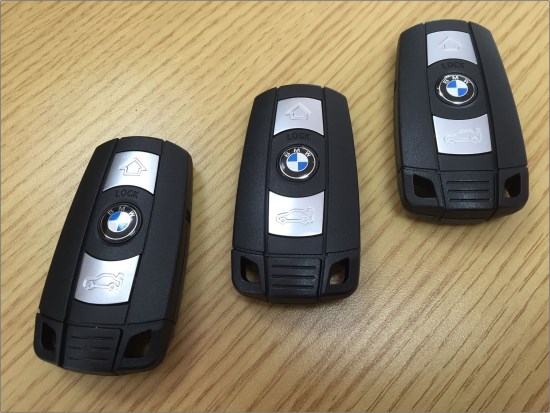 Our remote keys even have a user replaceable button cell battery (dealer keys are to be disposed of when the battery finally depletes as they are sealed). Our replacement remotes can also be coded to vehicles with comfort access as a direct key (saving a fortune on the cost of a dealer key).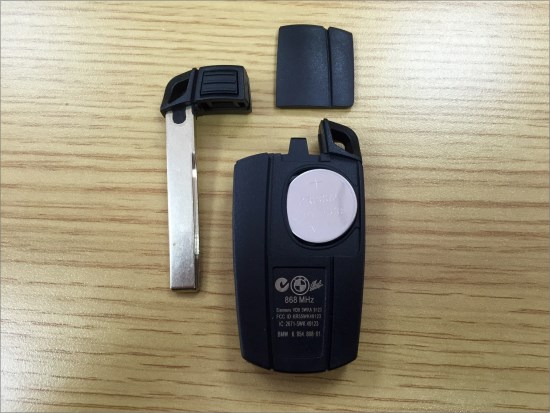 Vehicles supported:
E87 / E81 / E82 / E88 – 1-Series – 2004 – 2011.
E90 / E91 / E92 / E93 – 3-Series – 2005 – 2011.
E60 / E61 – 5-Series – 2003 – 2009.
E63 / E64 – 6-Series – 2004 – 2009.
E84 – X1 – 2009 to 2015.
E70 – X5 – 2007 to 2013.
E71 / E72 – X6 – 2008 to 2013
E89 – Z4 – 2009 to Current.
The cost of our standard replacement remote control – pictured above (key blade uncut) is £99.95 + VAT programmed to your vehicle.
We do require the whole vehicle for to provide a replacement key remote.
Don't wait until you need that spare key!! Give one of our team a call to get booked in.