Looking for more from your SMG transmission? All of the actual BMW E46 SMG transmission hardware is the same. This doesn't matter if you have a standard vehicle or the flagship CSL, the hardware fitted is 100% identical. The differences between these vehicles is actually all software based.
To get the most from your BMW E46 M3 SMG, we would advise the CSL software flash. This is often referred to as the 255 software as the program number 7843255. We can program this M3 CSL software into any standard E46 M3 giving you the CSL's more aggressive and elegant shift logic.
This upgrade alone makes a huge difference to the car's driveability. We can actually refine this upgrade even further with a DME flash modification that ports some of the CSL's code that control up-shift recognition, timing of engine speed regulation, and torque ramp-up. These are different on the standard M3 and the CSL. These give a more responsive and aggressive shift with smoother CSL rev-matching. This also brings the legendary downshift CSL blips that we all love. If you would like to know more about our DME upgrades, please see our web article here.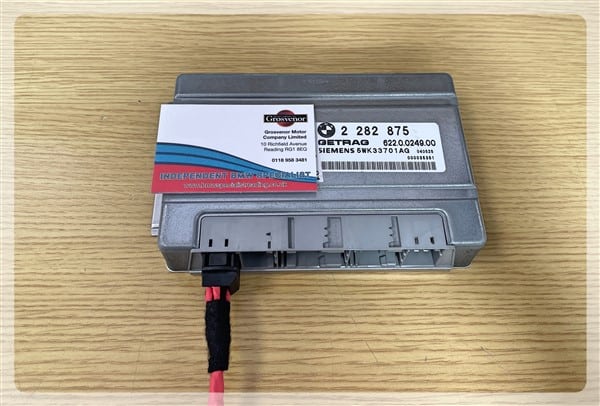 The cost of this software flash is £99.60 inc VAT. These firmware modifications can be completed via OBD (with the vehicle onsite). We can also flash these ECU's on the bench. This is ideal for customers that are further away. We simply require the SMG control unit removed and we can complete the flashing process on the bench.