6WB Instrument Cluster Retrofit
No needles here… These new instrument clusters are fully digital meaning all of the needles etc are completely animated onto it's beautiful black panel. Put the car in sports mode and everything changes to a completely different animation.
6WB instrument cluster retrofit is available as a direct upgrade for vehicles fitted with 6WA extended display cluster.
Pictured below is the 6WA extended display cluster with the full digital 6WB cluster.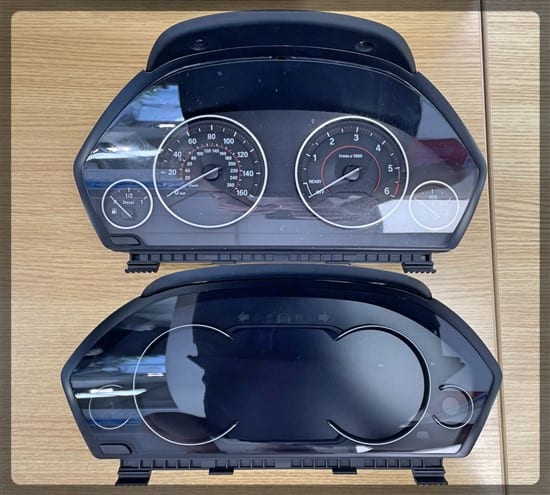 Vehicles factory fitted with the original 6WA cluster have the required fibre optic connection in place ready for a direct swap. Those vehicles that do not have this display will require additional work to add the required fibre optic cables to the head unit.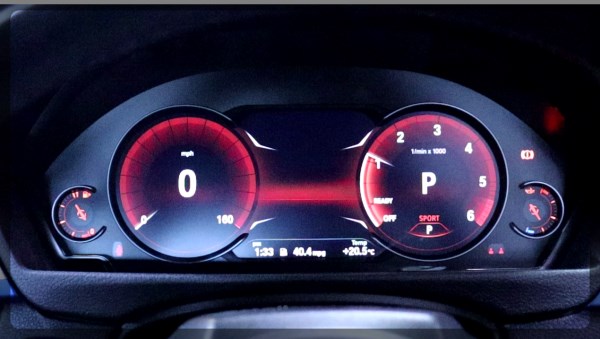 Professional navigation is required to retrofit the 6WB upgraded digital display. This is a requirement for the retrofit, not an option so look for a factory fitted option code of 609.
If you have the required prerequisites for the upgrade, you are ready to proceed with fitting and coding. There are two different 6WB clusters available in the UK for these vehicles, with (option code 610) or without heads up display.
Please note that we do not fit used instrument clusters from eBay or similar. We will only supply and fit brand new units directly from BMW.
When we retrofit these 6WB units they function exactly as they are designed to do. The correct mileage from your vehicle and VIN number will be transferred and the unit codded correctly to your vehicle so all of the expected functions are available.