Outstanding value for money!
At Grosvenor we believe in not just providing a professional service but also value for money. This can be seen from our rates below:
The service prices listed below exclude parts / oil etc. Due to just how many models there now are in the BMW range, please contact one of our friendly team who will provide you with an accurate quote for your vehicle.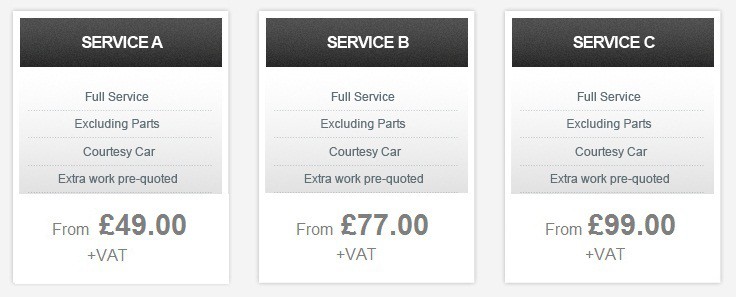 Strip, clean and adjust rear brakes (handbrake assembly), charged at an additional – £57.38 + VAT.
V8 & V10 petrol spark plugs – additional labour charge of £76.50 + VAT.
Our standard labour rate is charged at £76.50 + VAT per hour.
MOT tests are charged at £54.85.