BMW Software Updates
BMW release software updates periodically to rectify previous bugs or improve functionality.
As these vehicle's age any software faults become apparent and are released in the way of a 'flash' update. Flash software updates completely rewrite a control units operating data (OS), much like when manufactures of mobile telephones or tablet computers release an update. There is however a difference in the update process.
A complete software update addresses system wide issues, features and upgrades any of your car's electronic control modules (ECUs) that require it. To make sure you are getting exactly the update you need, our BMW diagnostic computers will first check the hardware number on each of your ECUs and determine a measures plan for compatible software versions. Failure to update modules in this fashion may result in a non functioning vehicle.
Main software updates can only be completed by BMW dealers or specialists equipped with the correct programming equipment (ie. Grosvenor).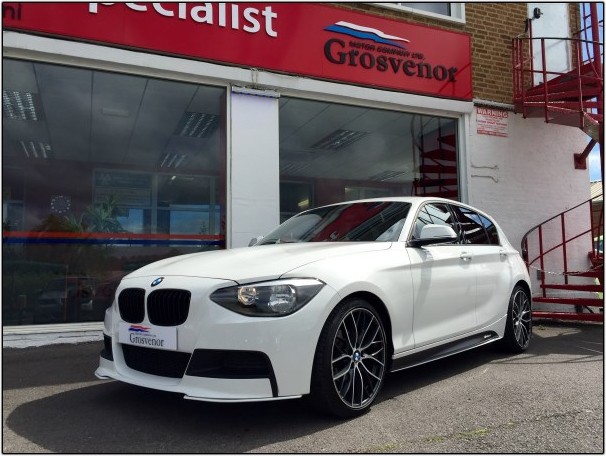 These updates cannot be performed by the end user. To update any software within your BMW it needs to be connected to a stable 14v power source and a BMW tool. These updates vary in time from 10 minutes to 12 hours depending on file sizes.
The cost of our BMW software update service is £83.00 + VAT for a single control unit or £99.60 + VAT for a complete vehicle update.